Nintendo Banjo & Kazooie Banjo-Kazooie (Super Smash Bros. Collection)
Nintendo Banjo & Kazooie Banjo-Kazooie (Super Smash Bros. Collection)
Description
Many tricks are up my sleeve, to save yourself you'd better leave!
Debuting on the Nintendo 64, the much loved Banjo-Kazooie franchise features a male bear named Banjo and his friend, a large female red bird called Kazooie. Throughout the various games, they are tasked with thwarting the various evil schemes of a witch named Gruntilda.
Take your Smash characters to the next level with Amiibo. Using your amiibo your character profile can learn and grow, saving levelling and customisations to the chip at the base. You can then use them to bring the fight to your friends!
Features
Bring your characters into the game!
In some games, you can build up your amiibo's abilities as you play, allowing you to create an amiibo character just for you!
In Super Smash Bros. for Wii U, amiibo can be trained up as your strongest ally – or your fiercest opponent. Bring an amiibo into the action as a Figure Player, then fight alongside it or against it. The more a Figure Player fights, the more it'll level up, and it'll even pick up tactics from any opponents it fights!
---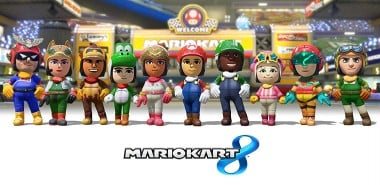 Get a new look!
You can change the look of in-game characters and expand your customisation options with themed costumes by using amiibo in compatible software.
In Mario Kart 8, use amiibo to add Mii racing suits – special character costumes for your Mii – to your racing wardrobe! Your Mii will be the talk of the track with stylish racing suits that show off Nintendo characters such as Mario, Yoshi and more!
---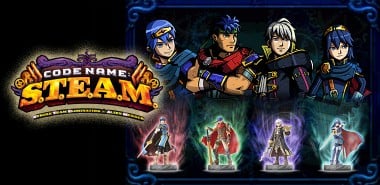 Unlock new content!
Access new content in your games with amiibo! Get extra items, weapons and more when you use amiibo in compatible software.
In Code Name: S.T.E.A.M., tapping a Fire Emblem character amiibo from the Super Smash Bros. Collection will bring that fighter into the battle! Each character adds a new dimension to gameplay by wielding weaponry straight from the Fire Emblem series, like Marth's sacred sword Falchion or Ike's blessed blade Ragnell!
---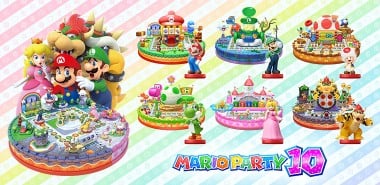 Power up the party!
In Mario Party 10, tap in any compatible amiibo to play amiibo Party, where your amiibo becomes a board game counter and surprises are around every corner!
---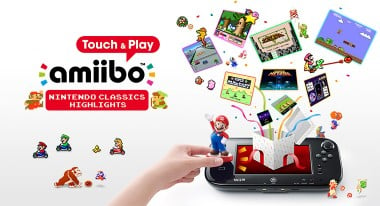 Unlock classic Nintendo moments!
Using the power of amiibo, this free download opens up a world of 8 and 16-bit Nintendo demos, including Super Mario World, F-ZERO, The Legend of Zelda and many more!
---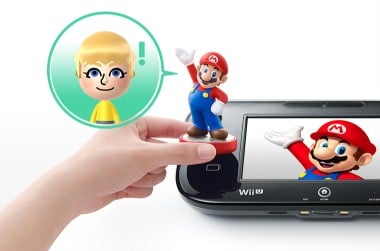 Mii and amiibo
Simply tap an amiibo to your Wii U GamePad and register your Mii data to make it your own! You can also assign a nickname to your amiibo. As you use it in games, your amiibo will develop to become unique to you!
Click here to view Nintendo's tutorial videos on how to set up your amiibo
---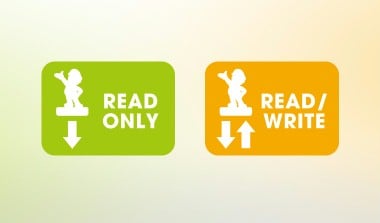 A single amiibo can be used with multiple games, adding a whole new level of fun to your favourite titles. Even if you have game data from Super Smash Bros. for Wii U saved on your amiibo, you can still use it to unlock content in Mario Kart 8, Hyrule Warriors and more!
amiibo-compatible games are separated into two types:
Read/write
Some software can read and write specific data to and from amiibo, so your amiibo's abilities can change as you play.
Read
Other games only read data from amiibo; for example, touching a character's amiibo to the Wii U GamePad might bring that character or some of their attributes into the game!
It's only possible to store data from one game that uses the read/write function on an amiibo at any one time, but an amiibo can be used with games that use the read function whether they have save data stored on them or not. To find out more about managing your amiibo save data and amiibo Settings, visit the Nintendo FAQ section.
A software update may be required to use amiibo functionality in amiibo compatible games. A system update may also be required to use amiibo functionality.
---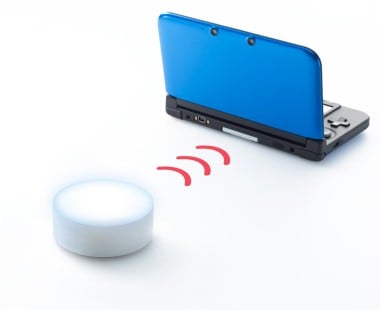 Also compatible with Nintendo 3DS and 2DS
As well as working with Wii U, amiibo can also be used with Nintendo 3DS and 2DS via an accessory that is planned for release in 2015. Details about compatible software planned for Nintendo 3DS will be announced in the future.