Mansions of Madness Second Edition Board Game
Tabletop Board Game
Item Code: 150682
Mansions of Madness Second Edition Board Game
What We Like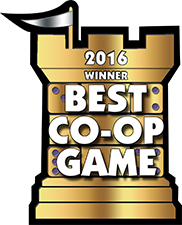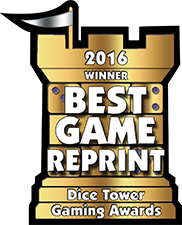 Description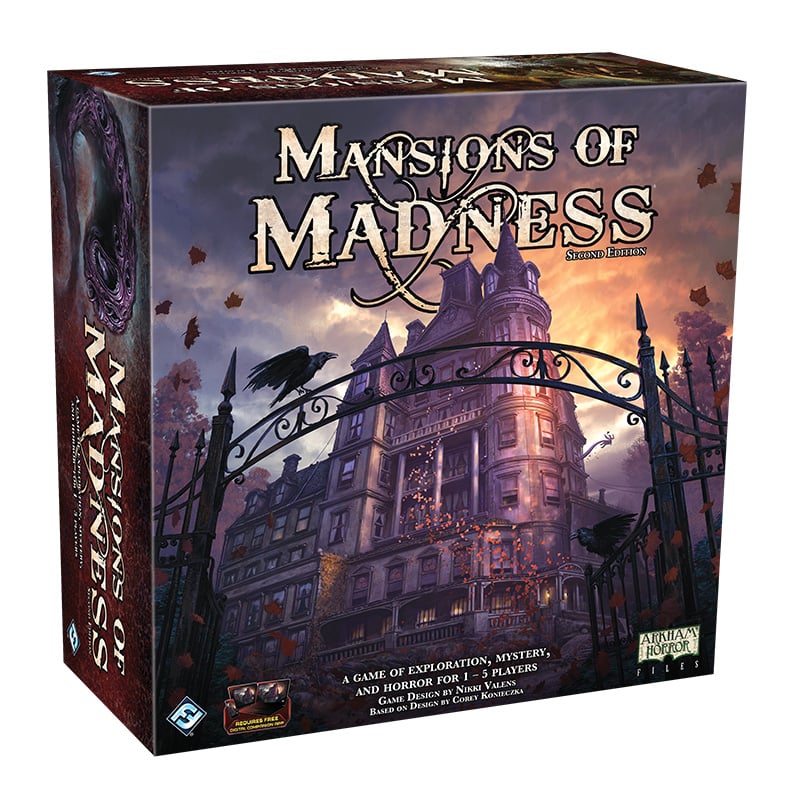 Mansions of Madness Second Edition
Insanity Awaits Your Arrival
Mansions of Madness Second Edition is a fully cooperative board game of horror and mystery for one to five players, set in the same universe as Eldrich Horror and Elder Sign. Explore the veiled and misty streets of Innsmouth and stumble through the haunted corridors of Arkham's cursed mansions as you search for answers and respite. Take on the role of a brave investigator, ready to confront gripping scenarios of fear and mystery. Maintain your sanity as you search for the truth, collecting weapons, tools, and information, solving complex puzzles, and fighting grotesque and terrifying monsters. Open the door and step inside the hair-raisingMansions of Madness Second Edition. Survival alone won't be enough to escape the evils terrorizing this town.
Ages 14 + | 1 - 5 Players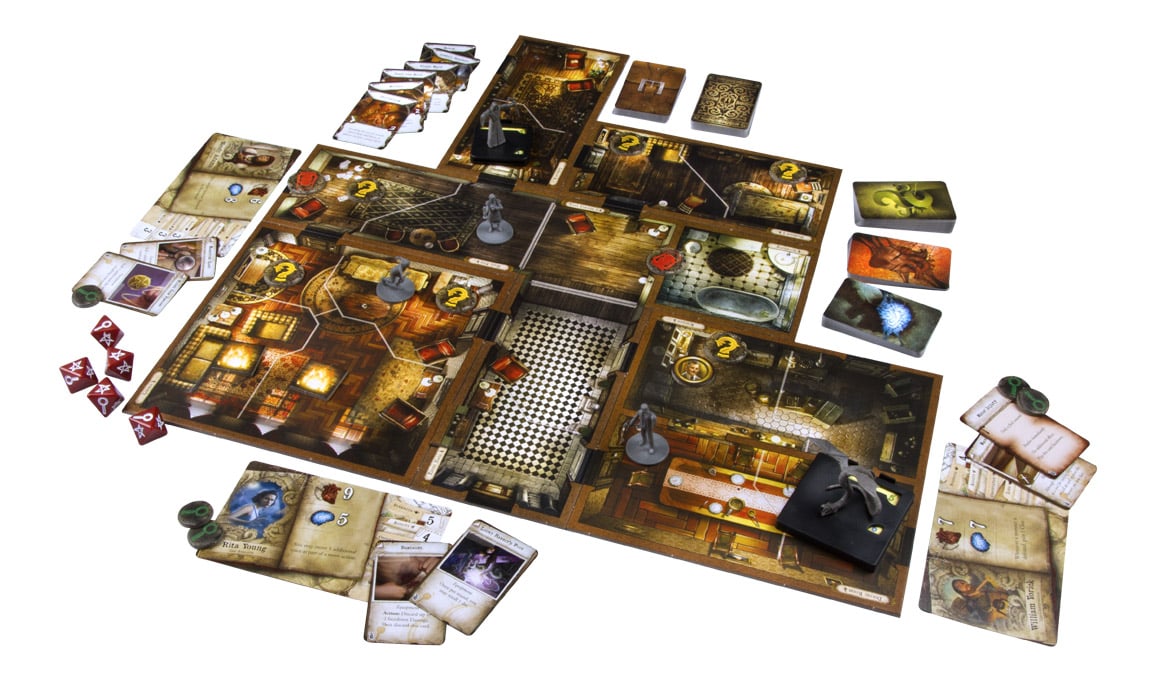 Premium Game Components
Begin your descent into madness and explore every cursed corner of Arkham. You may find valuable objects and information lying in some shadows, while bloodthirsty monsters await you in others. The Mansions of Madness Second Edition core set has everything you need to immerse your team of investigators in the disturbing scenes and settings inspired by the work and ideas of H. P. Lovecraft.
Travel across 24 double-sided map tiles, the arrangement of which will vary with each and every play, and confront 24 sculpted monster mini figures with eight plastic investigator minis. The app will guide you every step of the way, from randomizing game events to placing tokens and collecting cards setting up your starting map tiles to spawning the very last monster.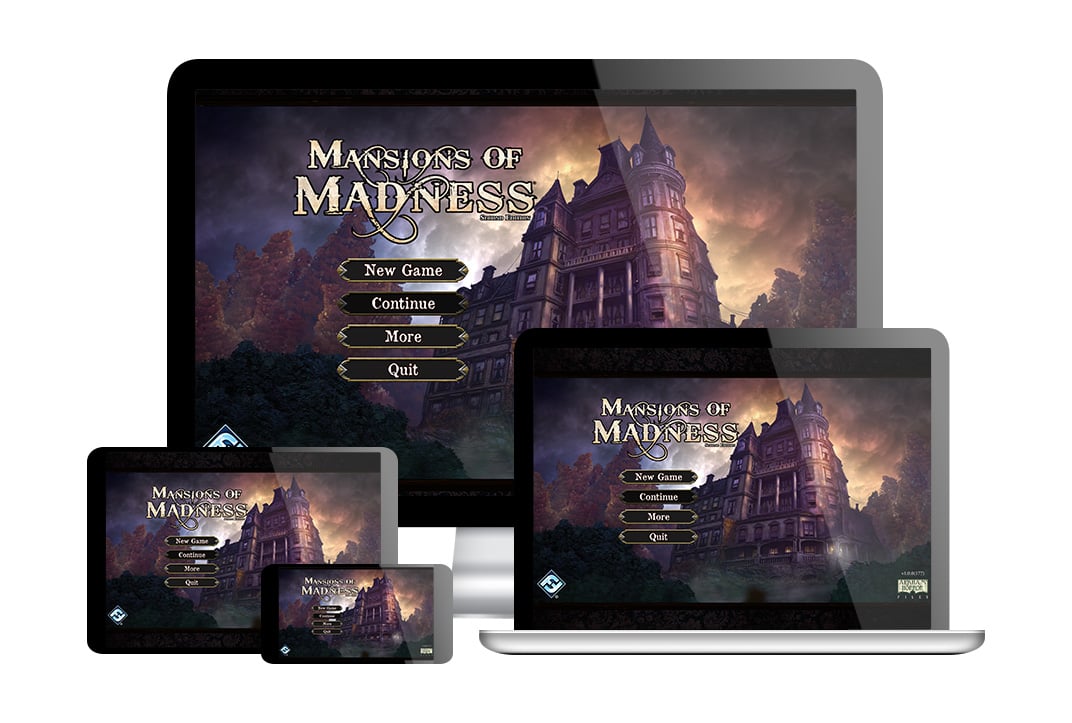 Deep and Immersive Gameplay
New to Mansions of Madness Second Edition is the free companion app, available on iOS, Android, Mac, and PC. The app takes on the Keeper's responsibilities, making your investigation fully cooperative. Once you choose a narrative scenario to confront, the app will randomize a map for you to explore, the spine-chilling creatures you will encounter, and a number of items and events that will reveal themselves as you move about the board. These elements will be hidden within the app until you are able to uncover each and every cryptic detail. When you reach a new part of the map, the darkness will lift, expanding the game board as you play.
Requirements
Requires Free Digital Companion App to Play
In The Box
2 x Rulebooks
24 x Map Tiles
8 x Investigator Cards & Figures
40 x Common Item Cards
24 x Unique Item Cards
30 x Spell Cards
37 x Condition Cards
40 x Damage Cards
40 x Horror Cards
24 x Monster Tokens & Figures
16 x Seach/Interact Tokens
16 x Explore/Sight Tokens
22 x Person Tokens
4 x Barricade Tokens
4 x Secret Passage Tokens
18 x Fire/Darkness Tokens
8 x Wall Tokens
4 x Door Tokens
16 x Clue Tokens
6 x ID Tokens
5 x Dice
16 x Investigator Cards (Conversion Kit)
33 x Monster Tokens (Conversion Kit)
4 x Person Tokens (Conversion Kit)
Additional Information
| | |
| --- | --- |
| Condition | New |
| Release Date | 9th September 2020 |
| Weight (kg) | 2.470000 |
| Barcode | 841333101213 |
| Part Number (MPN) | MAD20 |
| Series | Mansions of Madness: Second Edition |
| Product Type | Board Games |
| Manufacturer | Fantasy Flight Games |
| Recommended Age | 14+ |
| Region Code | PAL |
| Number of Players | 1 player, 2 player, 3 player, 4 player, 5 player |
| Theme | Campaign, Cooperative Games, Exploration, Family, Storytelling, Battle / Fighting, Fantasy, Horror, Murder Mystery, Mythology |
| Item Code | 150682 |