LEGO Marvel Super Heroes Carnage (76199)
Toys Building Blocks
Item Code: 177138
LEGO Marvel Super Heroes Carnage (76199)
Description
LEGO® brick replica of alien super villain Carnage
LEGO® Marvel Spider-Man Carnage (76199) takes your construction skills into the Marvel Universe as you recreate the nightmarish features of the alien super villain.Authentic details to build and displayFrom the low, red brow to the protruding jaw packed with bayonet-like teeth, this LEGO brick replica of Carnage provides Marvel movie fans and model-making enthusiasts with a building experience that is challenging yet highly rewarding. With a stylish name plaque attached to the sturdy base, this remarkable model will look even more impressive displayed alongside other LEGO comic-book creations.LEGO brick model-making kitsEscape the busy world and rediscover the joy of creative construction with adult LEGO building sets. Satisfying to build and stunning to display, adult LEGO kits make great birthday gifts, Christmas presents and personal treats for anyone interested in model making or comic-book culture.
Ages: 18 +
Features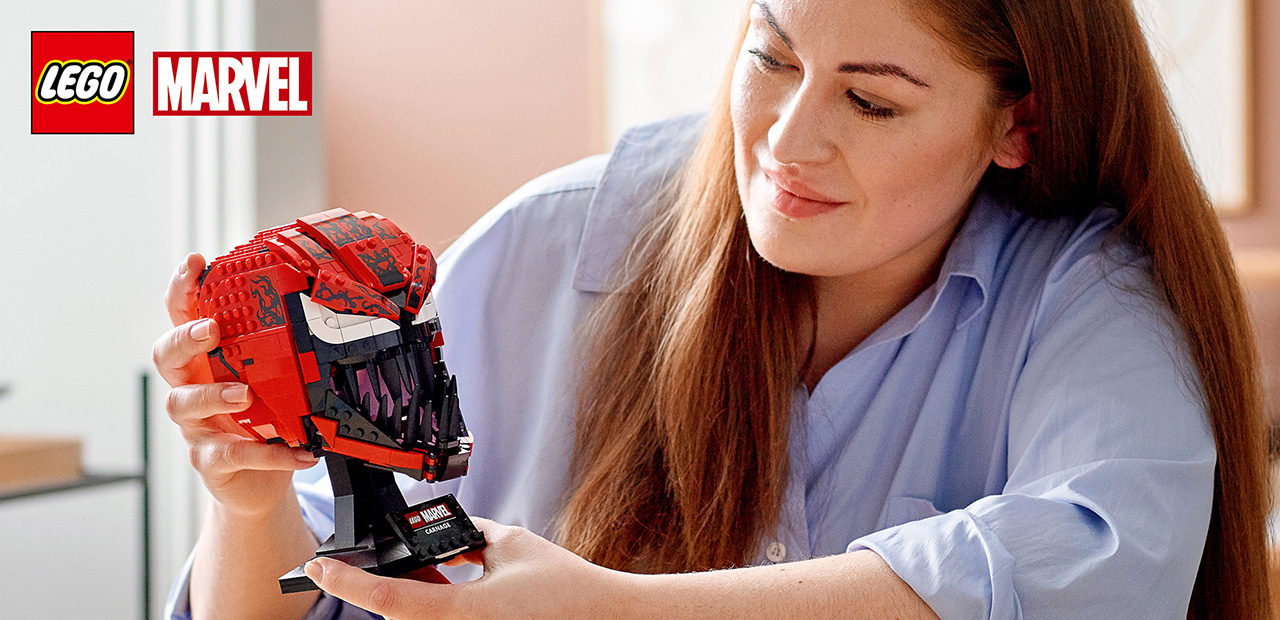 Stunning Carnage model to build and display
This spectacular replica of Marvel's merciless super villain will make an eye-catching centerpiece wherever it is displayed.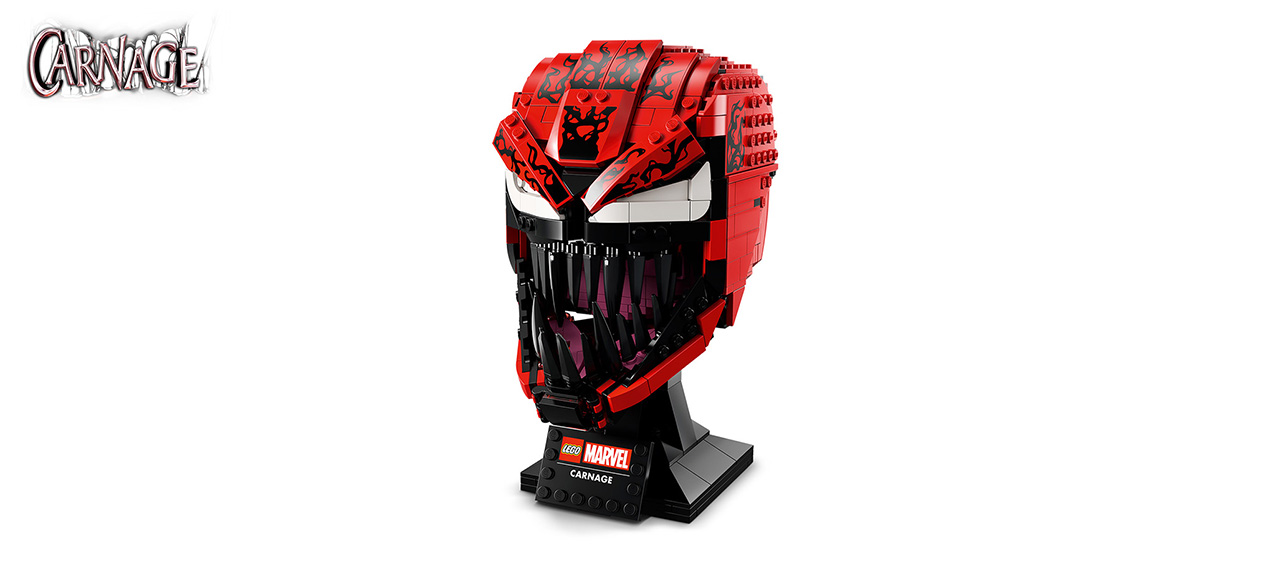 Authentic recreation
Measuring over 7 in. (19 cm) high, 3 in. (9 cm) wide and 5 in. (15 cm) long, the model is as striking as Carnage himself.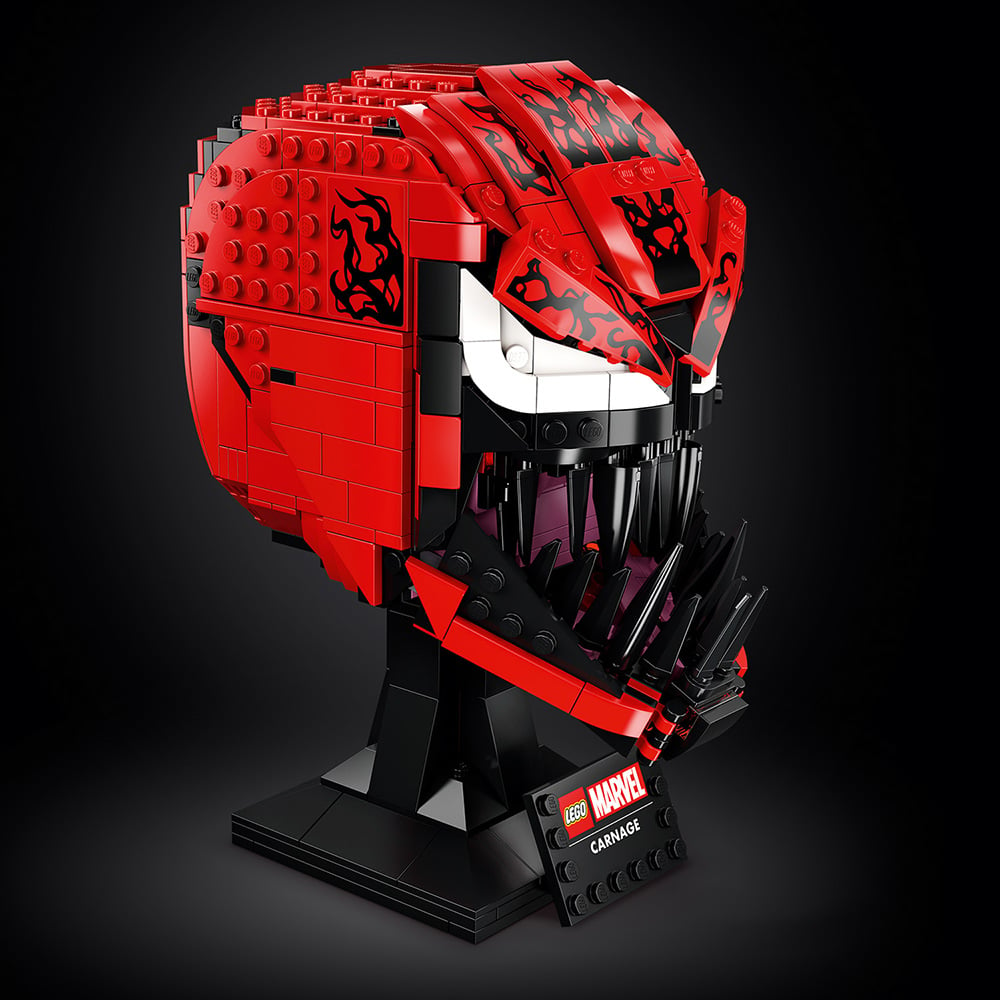 Realistic features
The model features a protruding jaw and bayonet-like teeth.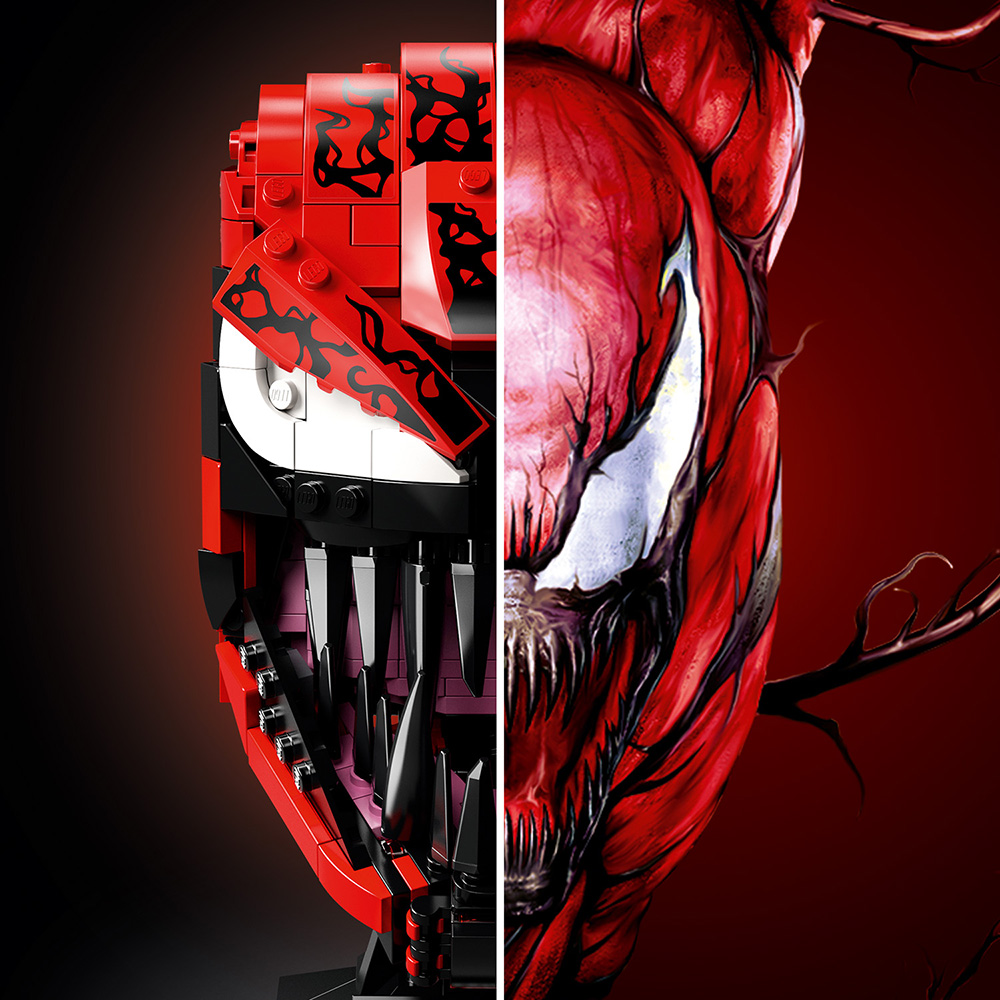 Authentic detail
As spine-chillingly scary as the real thing.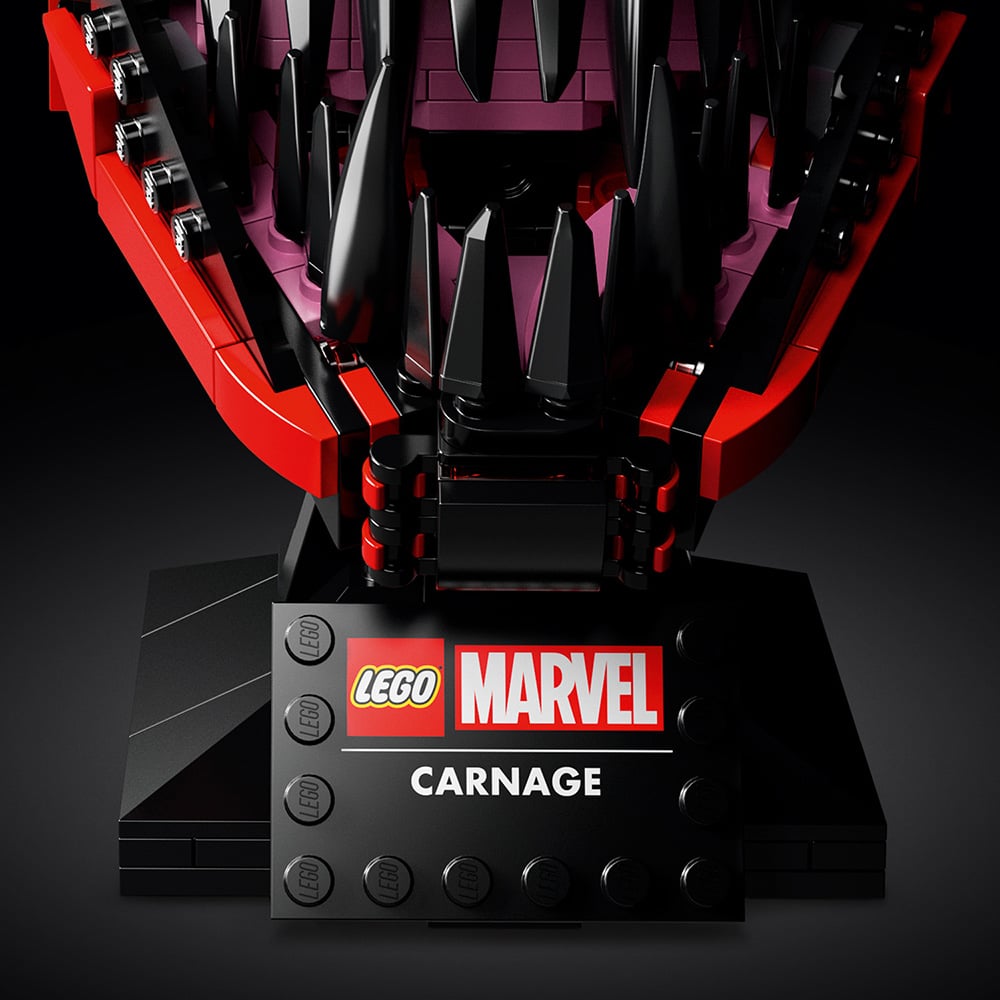 Informative plate
A stylish fact plaque is attached to the sturdy base.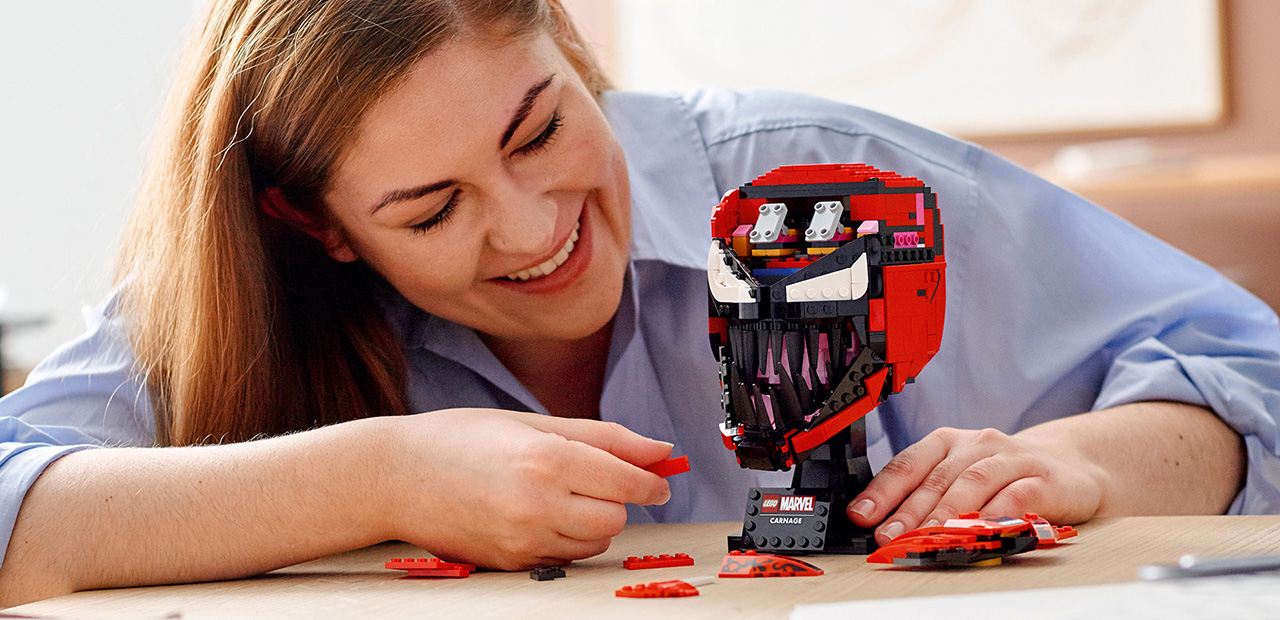 A skillful and satisfying building experience
This rewarding build-and-display model provides the perfect opportunity to become immersed in contemplative construction.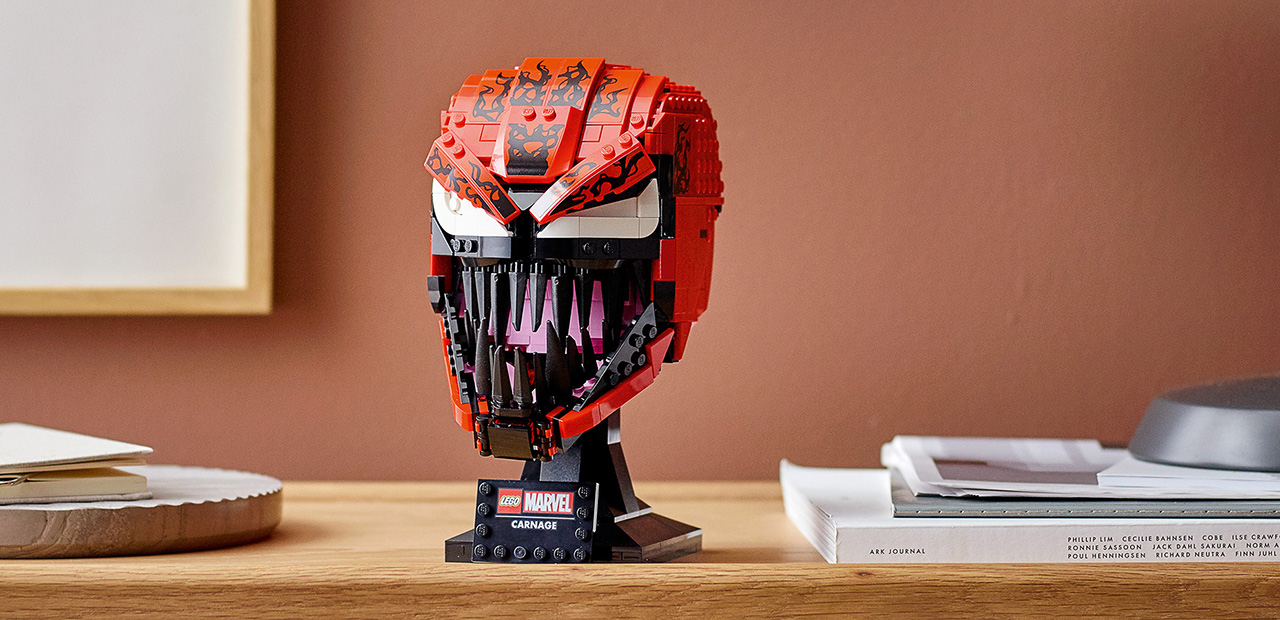 Ideal for adult Marvel devotees
This creative and collectible construction project will deliver pleasure long after the building work has been completed