LEGO Star Wars Imperial Tie Fighter (75300)
Toys Building Blocks
Item Code: 173991
LEGO Star Wars Imperial Tie Fighter (75300)
Description
Classic, buildable, battle-ready Imperial TIE Fighter
Kids can role-play as the villains from the classic Star Wars™ trilogy with this cool LEGO® brick version of the Imperial TIE Fighter (75300). Capturing the authentic, sleek design of an iconic starfighter in the Imperial fleet, it features an opening LEGO minifigure cockpit and 2 spring-loaded shooters. Role-play adventures There are also 2 LEGO minifigures: a TIE Fighter Pilot with a blaster pistol and Stormtrooper with a blaster, plus an NI-L8 Protocol Droid to inspire fun, creative role play and storytelling. Star Wars action in LEGO style The LEGO Group has been creating brick-built versions of iconic Star Wars starfighters, vehicles, locations and characters since 1999. It's become a hugely successful theme with an awesome assortment of toy building sets and the best gift ideas for kids and fans of all ages.
Ages: 8 +
Features

Iconic starfighter for action play
This detailed, brick-built Imperial TIE Fighter™ is a great-value gift for fans of the classic Star Wars™ trilogy.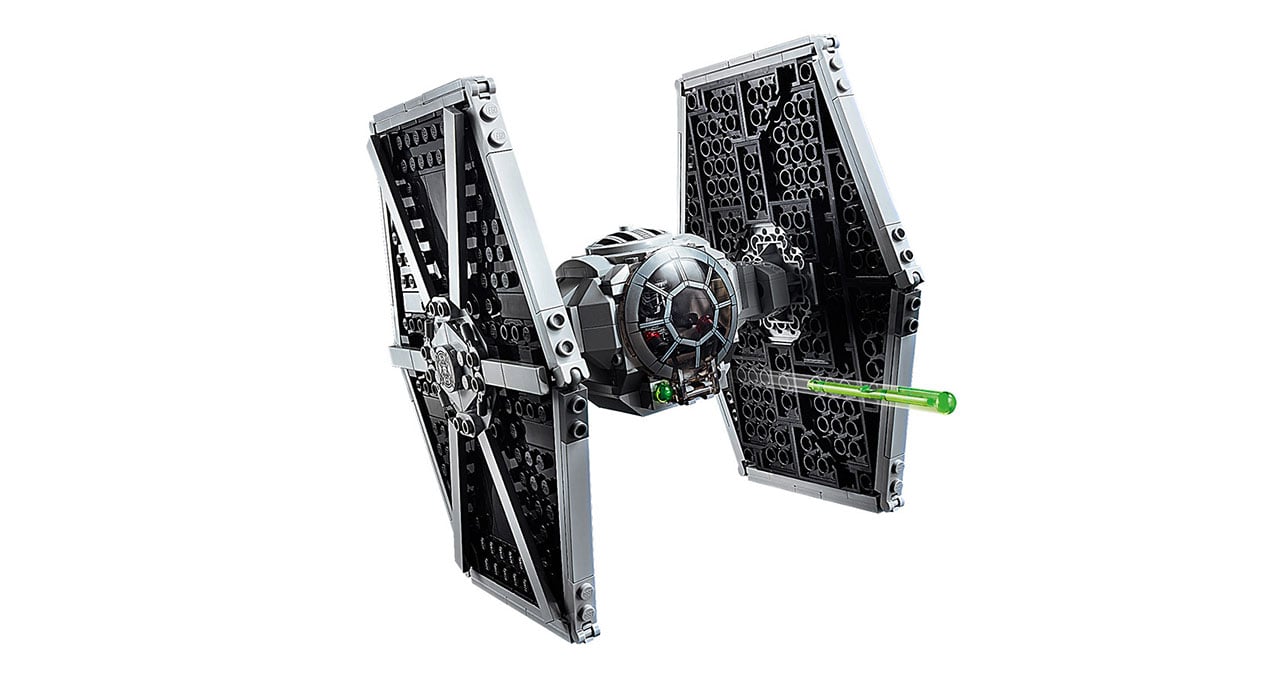 Hours of fun
An engaging build for ages 8 and up, the 432-piece set has 2 LEGO® minifigures and a droid LEGO figure to inspire role play.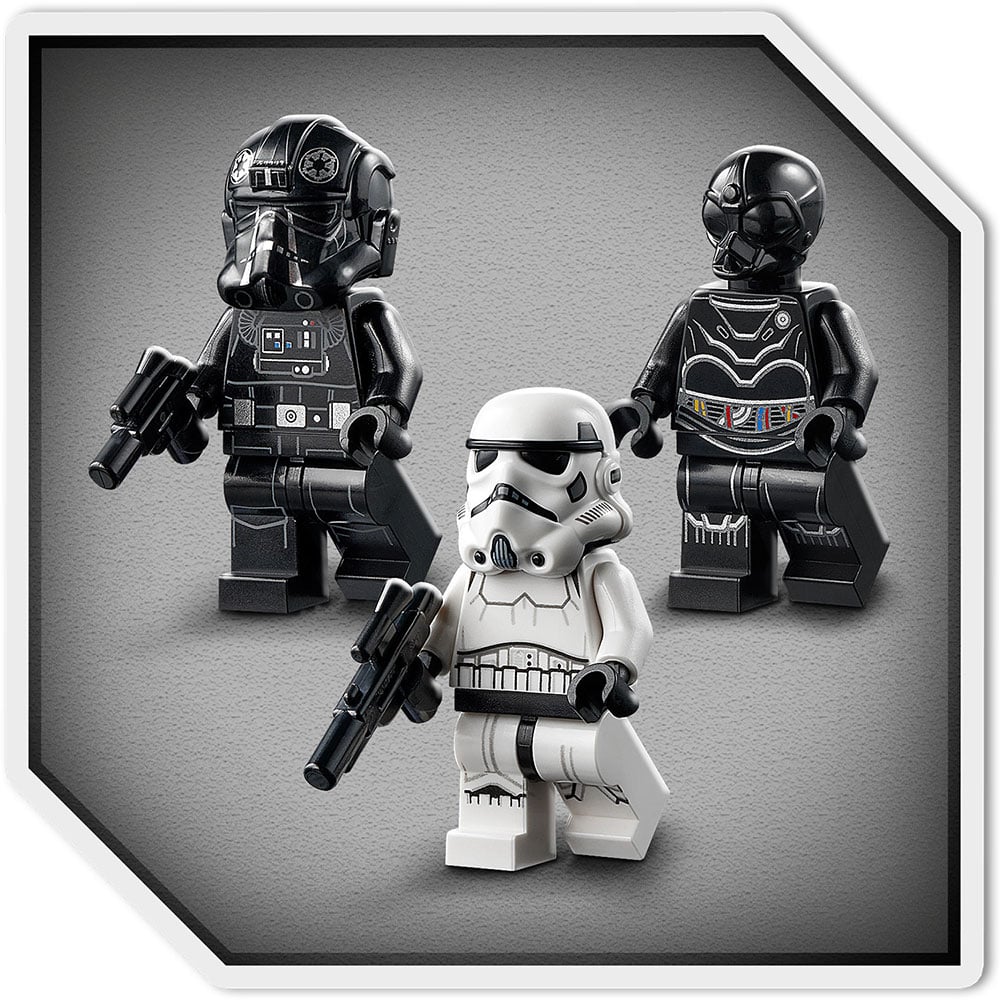 3 LEGO® Star Wars™ characters
A TIE Fighter Pilot, Stormtrooper and Protocol Droid.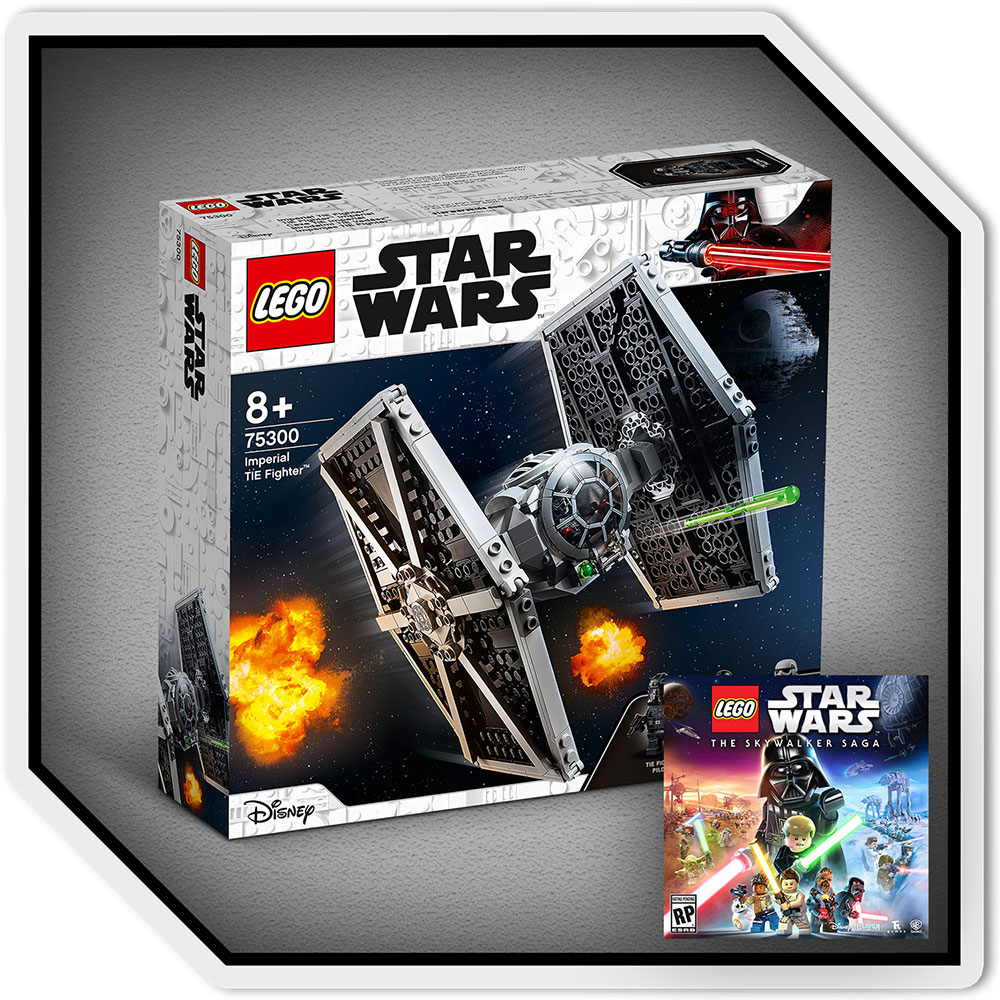 Look out for the video game
Fly the TIE Fighter in Star Wars: The Skywalker Saga.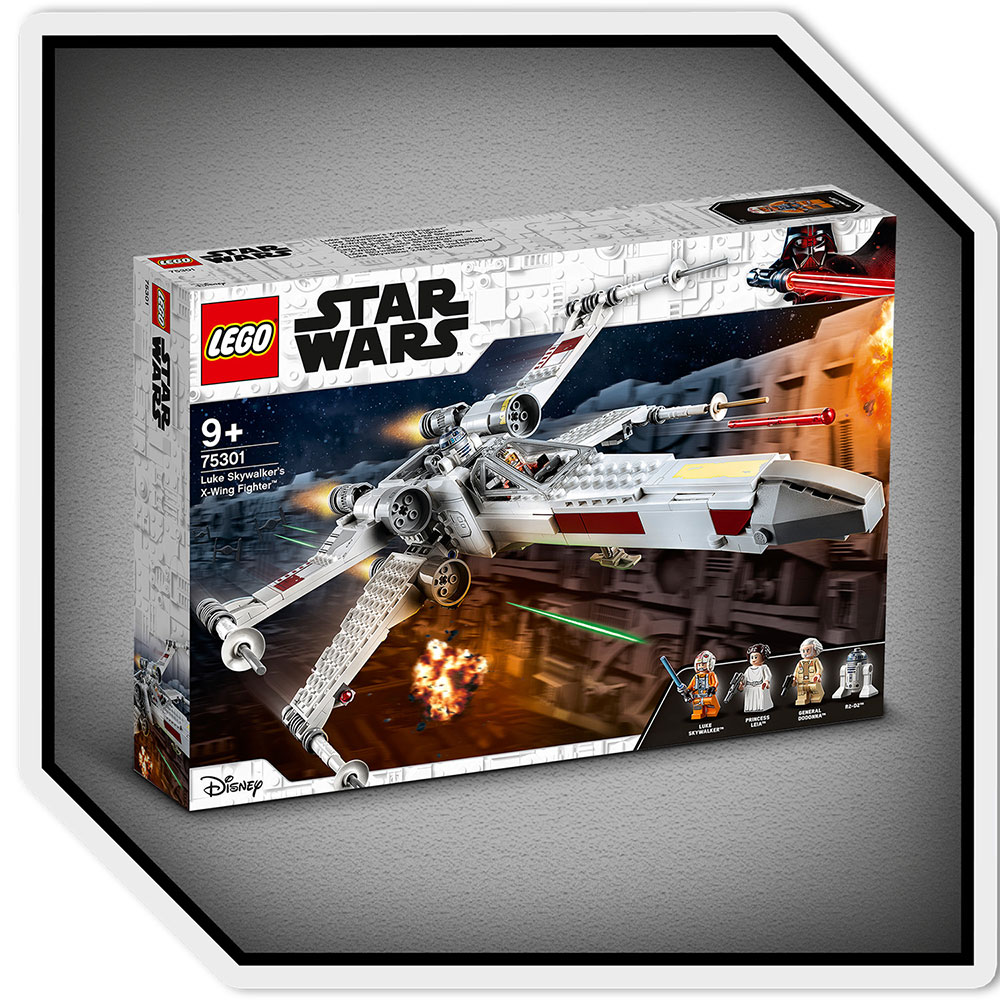 Recreate classic aerial duels
Add Luke Skywalker's X-Wing Fighter (75301) for battles.

Action-packed playtime missions
The TIE Fighter has 2 spring-loaded shooters and the LEGO® minifigures each have cool weapons to boost the battle action.

Spark children's creativity
This buildable playset is a fun way for
youngsters to develop their imaginations
and storytelling skills.