LEGO Creator Caravan Family Holiday (31108)
Toys Building Blocks
Item Code: 172076
LEGO Creator Caravan Family Holiday (31108)
Description
Outdoor adventure with a rebuildable Caravan Family Holiday
Creative camping adventures and fun are waiting for outdoor fans in the LEGO® Creator 3in1 Caravan Family Holiday (31108) playset. The set has a retro car and caravan toy and features a kitchen, toilet, removable roof and opening side. Packed with accessories and features, the set also includes 3 minifigures to jump-start play.
Limitless building creativity
At least 3 different build-and-play experiences are possible with this great LEGO Creator 3in1 toy set. Kids can build a caravan with a retro car model, then rebuild it into a camper van or a detailed lighthouse. Or they can free their creativity, tap into different passions and build something new.
Stand-alone models free imagination
LEGO Creator 3in1 sets offer kids different models that are realistic and encourage imaginative play. The models give endless building and play opportunities while helping to spark creativity in children of all ages. The awesome toy sets also make great Christmas gifts or birthday presents for kids.
Ages: 9 +
Features

3 fun holiday adventures with LEGO® bricks
Kids can hone their building skills with 1 of 3 outdoor-related models: A Caravan Family Holiday, Camper Van or Lighthouse.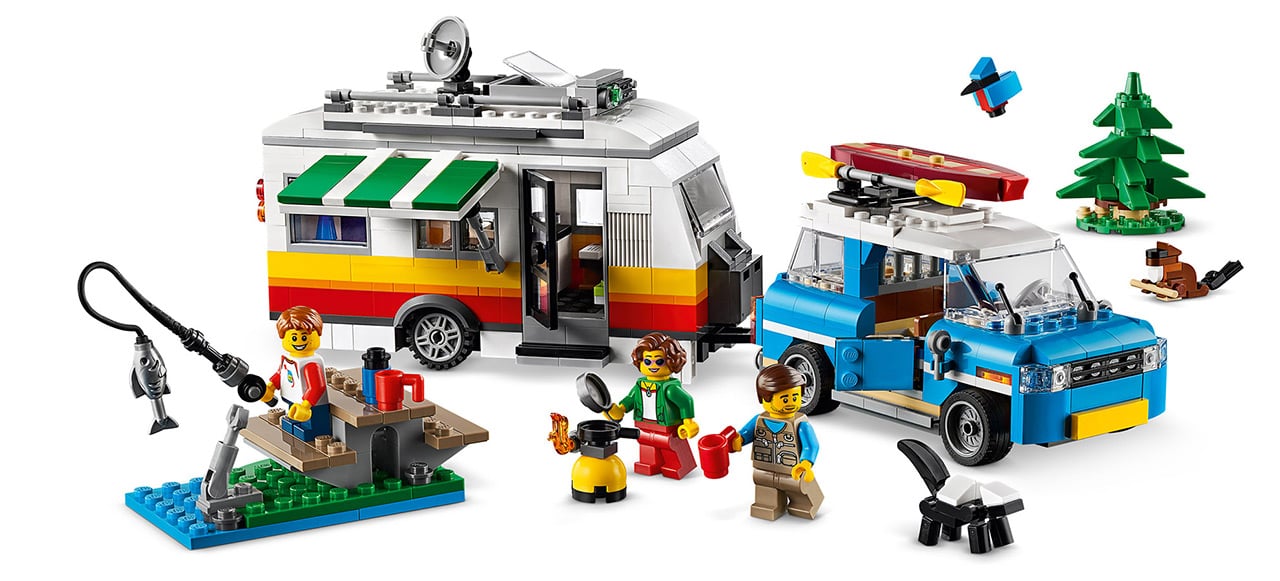 Get off the beaten path
Young travel fans can choose 1 of the 3 models to build and play out creative stories set in the great outdoors.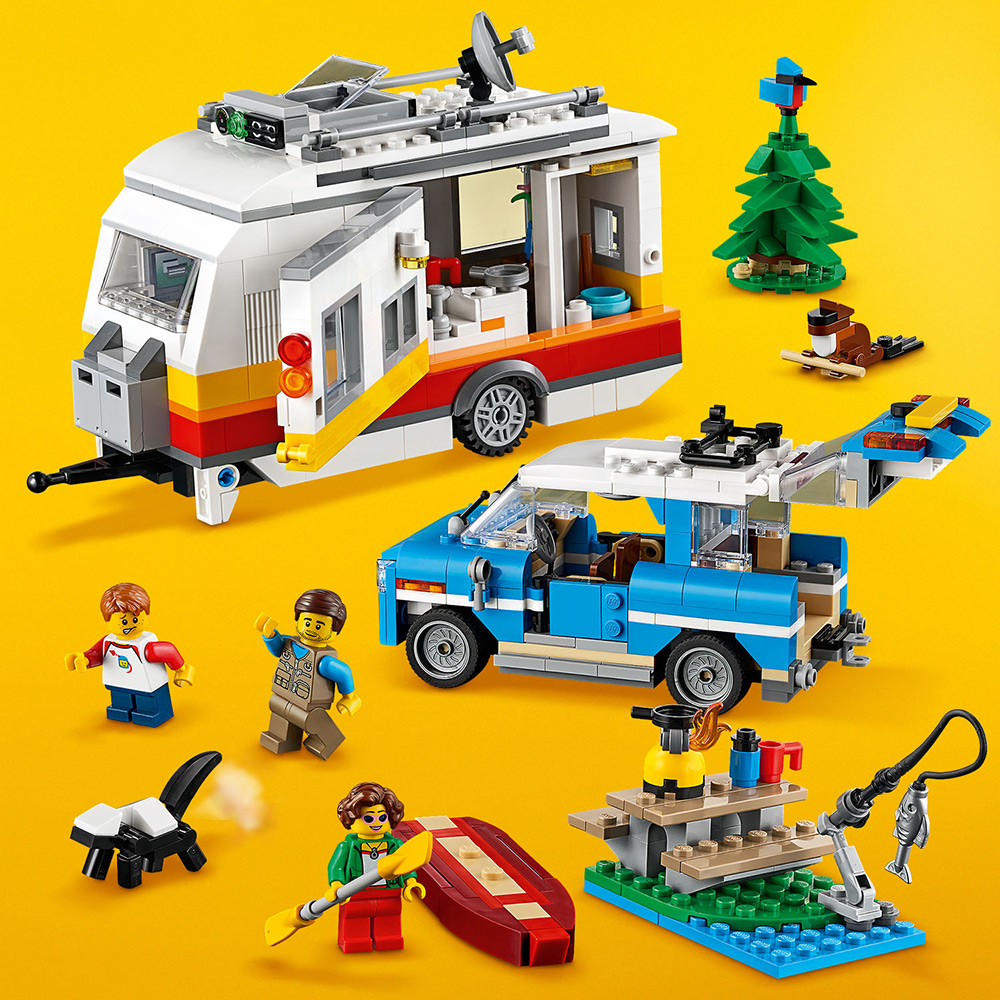 Details help jump-start play
Removable caravan roof and fun details extend the play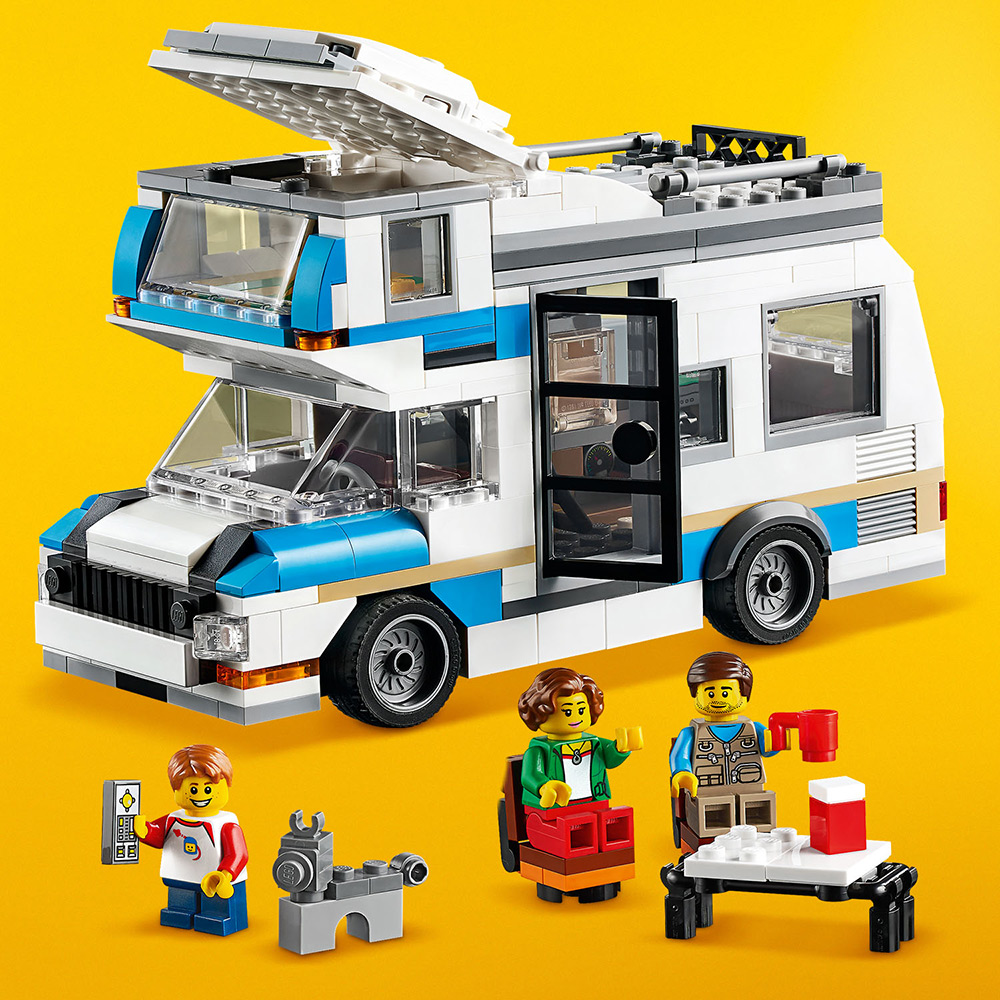 Canopy opens to reveal the sky
Access the cozy sleeping area to watch the stars above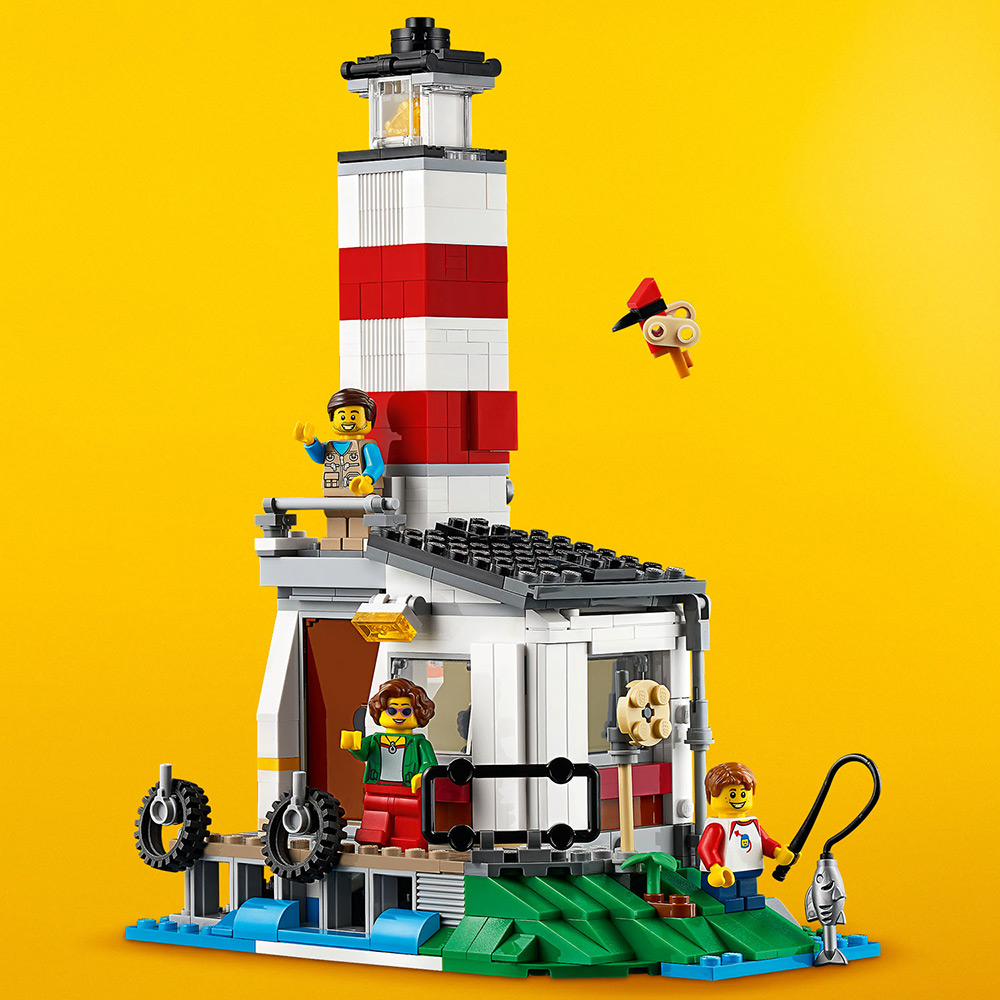 Lighthouse with an office
Young sailors can watch for ships and protect sea travelers.

A joy to build and endless hours of play
This fun 3in1 set offers kids loads of inspirational options to build, rebuild, reimagine and play out vacation adventures.

3 diverse building opportunities in 1 set
Kids with a passion for the outdoors get fun play options while building the Caravan Family Holiday, Camper Van or Lighthouse.