espresso Display 13" Monitor Version 1
PC Accessory
Item Code: 179093
espresso Display 13" Monitor Version 1
Description
Accomplish more with the world's thinnest portable touch screen display.
Compatible with your desktop, laptop, smartphone or gaming device, this monitor can provide you with the tools to increase your productivity or give you something fun for on the go.
The espresso Display is an elegant 5.5 mm thin and made from durable aluminium — so it's both light and sturdy. It connects to your devices easily via USB-C or HDMI.
Features
Aeronautical aluminium finish.
Made from highly portable and durable aeronautical grade aluminium, our monitors are the perfect on the go companion for the park bench, shared workspace, coffee shop and just about anywhere else you want to go. With an espresso Display, you've got the freedom to choose.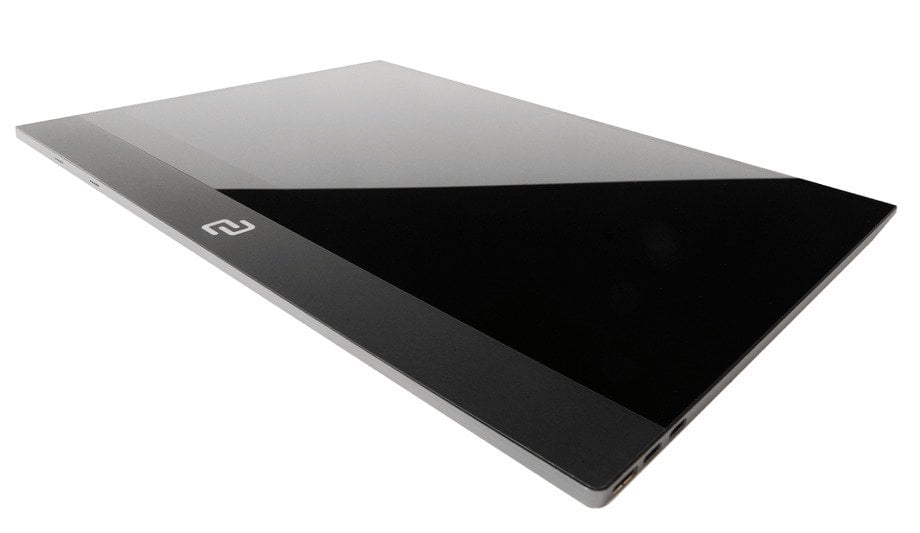 Compatible for work and play.
Pair with PC, Mac, gaming or smartphone ports to improve remote working, enhance creative projects, enjoy movies and streaming, level up gaming, or maximise efficiency.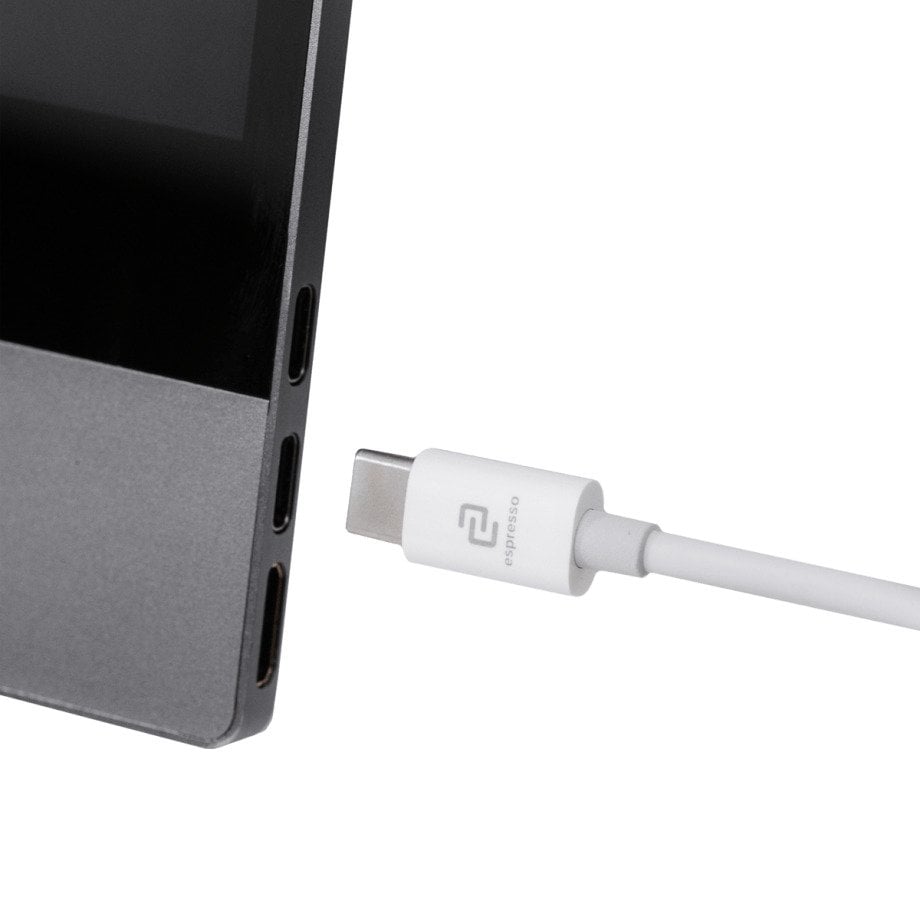 Thinnest 1080p Display.
At just 5.5 mm thin, with 1920 x 1080 resolution (141ppi) and 300 nits brightness, our Display looks and feels premium.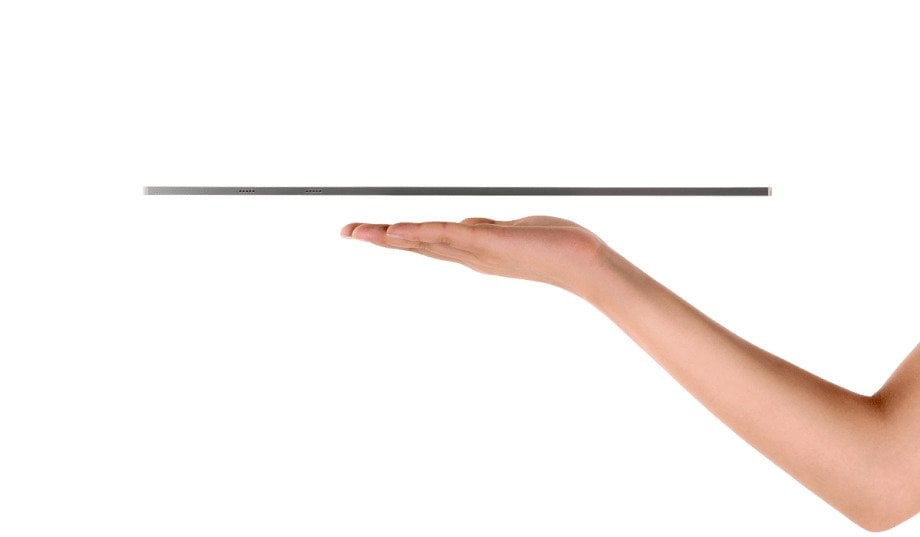 Rotate it any way you want.
Magnetic features allow you to make the espresso Display a rotating screen with the MountPro or MountGo, so you can view your screen vertically or horizontally, any place you want.
Dual layer glass touch screen.
Touch screen technology increases ease, speed, accessibility and mobility. Unleash more power from your current device with a smooth touch experience.
espresso Touch Software for Mac required for Mac devices.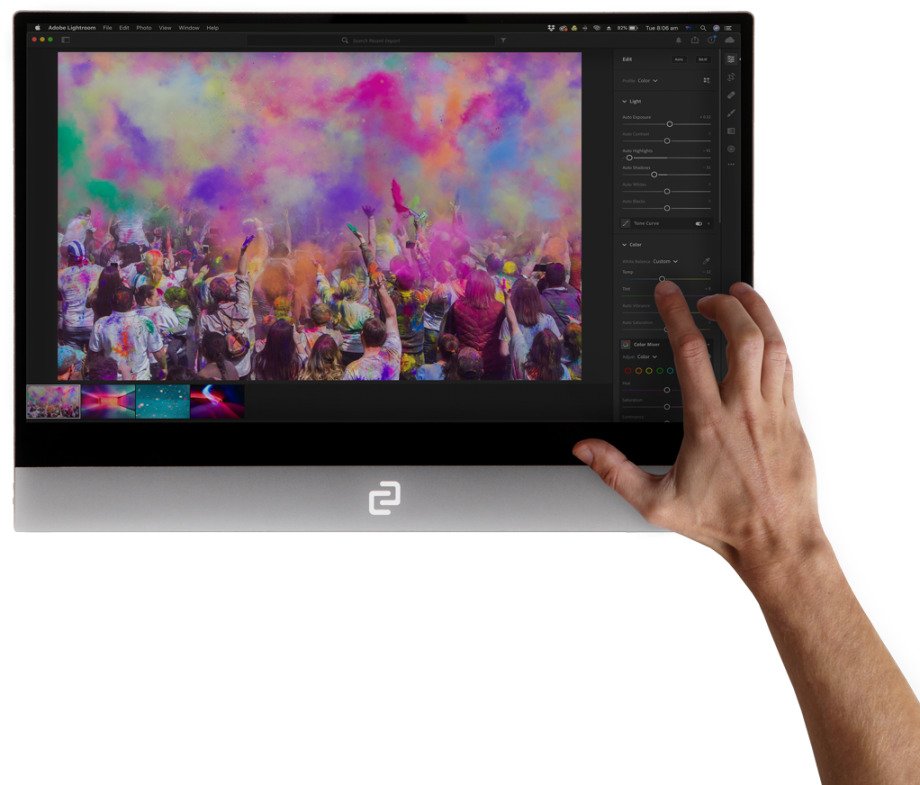 Specifications
Technical specs
1920 x 1080 resolution (141ppi)
Touch Display for PC and Mac
espresso Touch Software for Mac required for Mac devices
16 million colours
99% sRGB
60Hz or 59.94Hz refresh rate
16:9 aspect ratio
5.5 mm thickness
Aluminium and glass unibody
Dual speaker drivers
Rotating screen
Size and weight
Display 13
Width: 308 mm (12″)
Height: 228 mm (9″)
Depth: 5.5 mm (0.2″)
710 g (1.5 lb)
Ports
USB Type-C (power and video)
USB Type-C (power)
Mini HDMI (video)
In The Box
espresso Display
USB Type-C to Type-C (video and power)
USB Type-C to Type-A (power)
HDMI to mini HDMI (video)
Additional Information
| | |
| --- | --- |
| Condition | New |
| Release Date | 24th August 2021 |
| Weight (kg) | 1.160000 |
| Barcode | 9356717000026 |
| Product Type | Monitors |
| Manufacturer | espresso Displays |
| Platform | PC, PlayStation 5, Nintendo Switch, PlayStation 4, PlayStation 3, Android, iOS, Mac |
| Model(s) | Nintendo Switch (OLED Model), Nintendo Switch (Original), PS3 (New Look), PS3 (Original), PS3 (Slim), PS4 (Original), PS4 (Slim), PS4 Pro, PS5 Disc Edition, Xbox One (Original), Xbox One S, Xbox One X, Xbox Series S, Xbox Series X |
| Connectivity / Sockets | USB-C, HDMI |
| Item Code | 179093 |