Elgato Ring Light
Streaming
Item Code: 180590
Collect in Store
Delivery
Shipping Estimation
Enter your postcode to see available delivery methods and estimated postage cost.
Description
Elgato Ring Light is a Wi-Fi enabled LED solution engineered to flatter the skin, eliminate shadows, and give your eyes that special sparkle without glare. Simply secure your camera to the ball mount and connect your Mac, Windows PC, iPhone or Android device to adjust brightness and color temperature from anywhere in your studio, or use the onboard controls. Looking flawless has never felt more comfortable thanks to premium edge-lit architecture and advanced multi-layer diffusion technology. Ideal for video and portrait shooting, Elgato Ring Light makes you the master of closeup illumination.
Features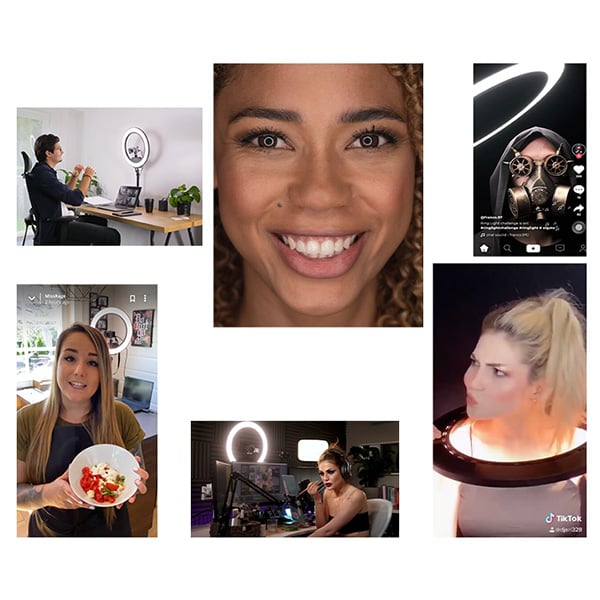 UNMATCHED RADIANCE
PREMIUM FROM TOP TO BOTTOM
You want to dramatically improve your production value, and you know lighting is the key. Ring Light will make you the master of closeup illumination. Engineered to flatter the skin, eliminate shadows, and give your eyes that extra-special sparkle — without glare.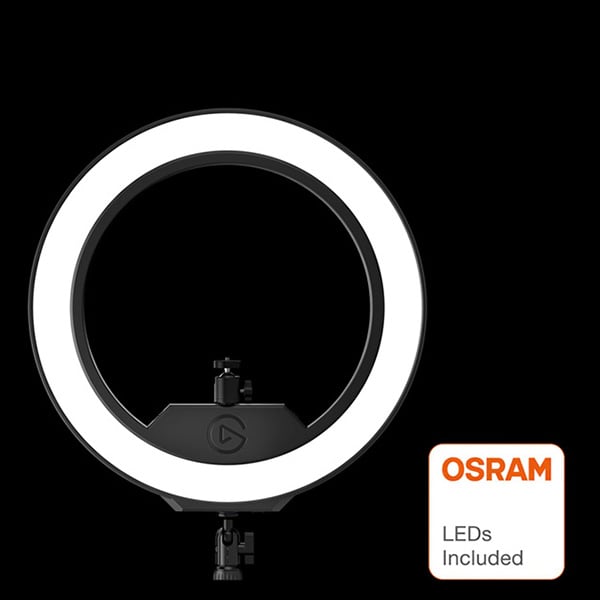 STATE OF THE ART
Premium OSRAM LEDs, Emits a soft and even glow, Flicker-free, Color adjustable, App and onboard controls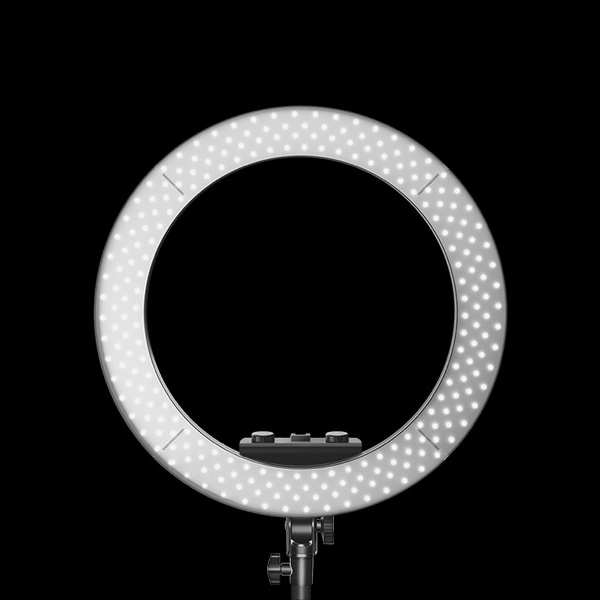 OTHERS
Standard LEDs, Harsh hotspots shine directly at eyes, Prone to flickering, External color filters, Conventional controls
UP TO 2500 LUMENS
Ultra-bright and fully dimmable
Adapt to any environment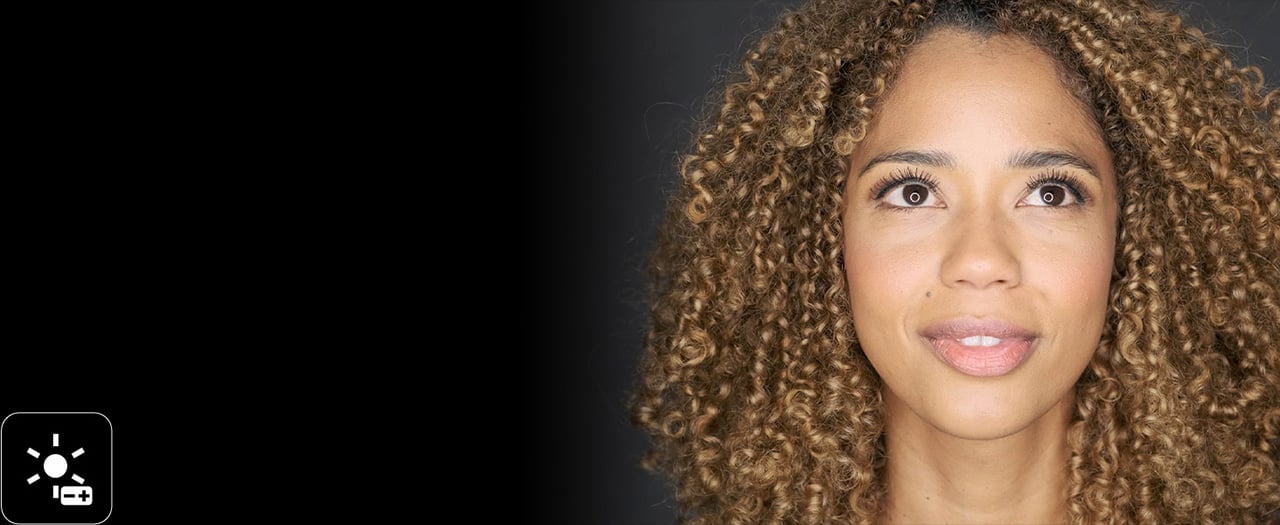 2900 - 7000K
Sunset amber to arctic blue
Get the look you want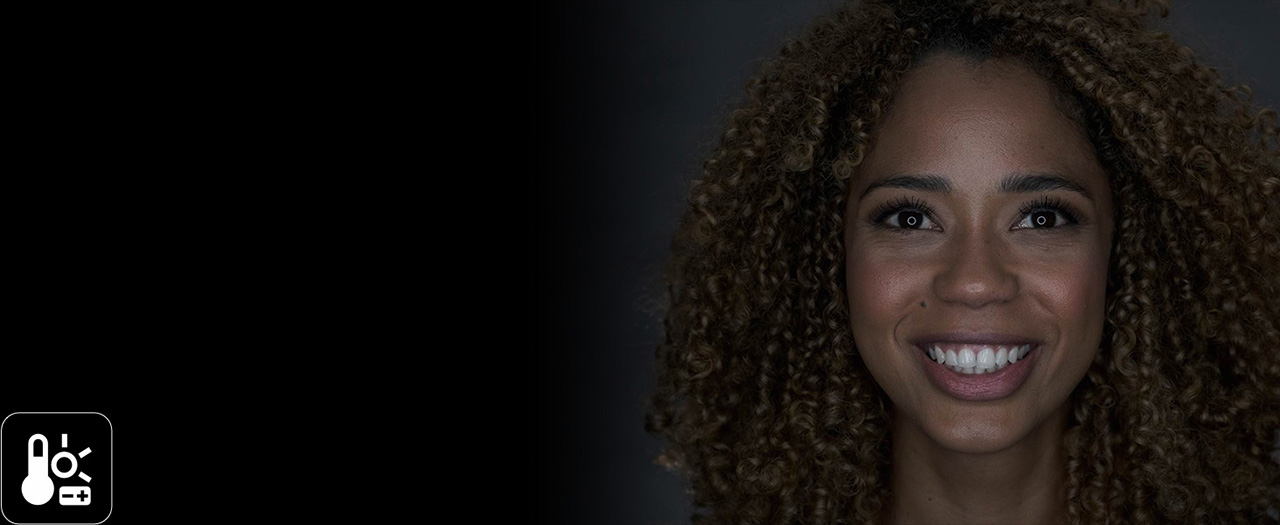 EDGE-LIT ARCHITECTURE
Kinder to your eyes
Work without breaking a sweat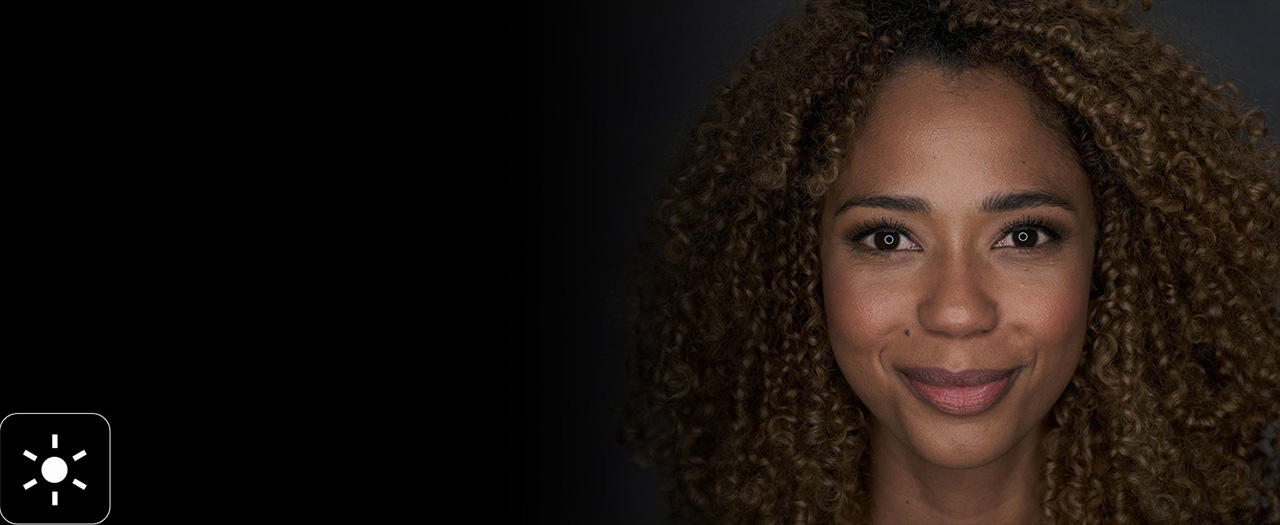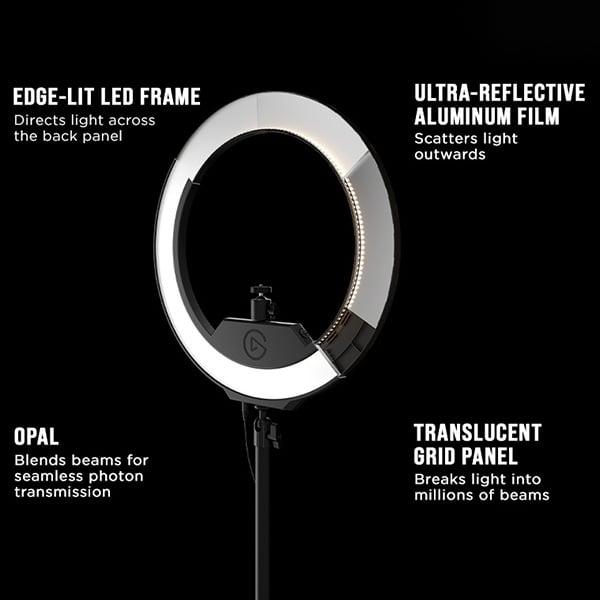 SOFT AND CINEMATIC
Two diffusion layers produce a vibrant glow that falls gently on the face. You don't just look illustrious. You feel amazing.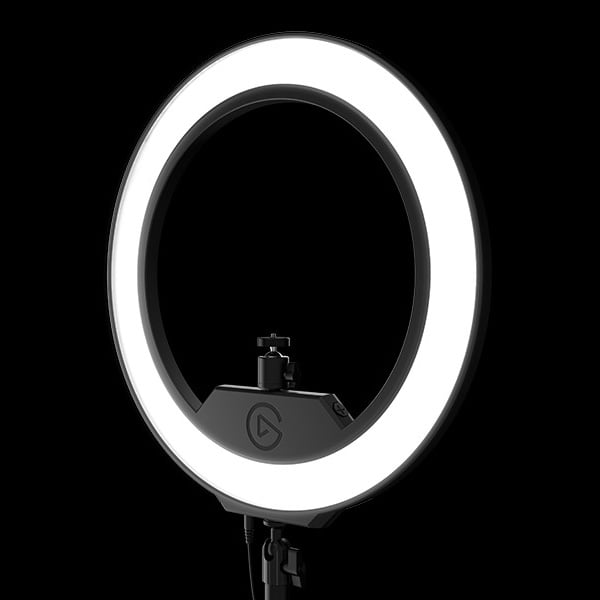 17-INCH DIAMETER
Ideal for encapsulating facial contours.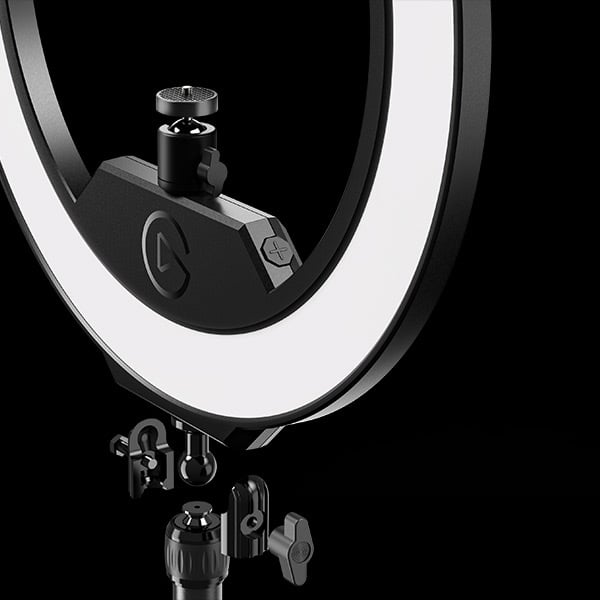 BALL MOUNT WITH 1/4-INCH SCREW
Angle your camera independently of Ring Light.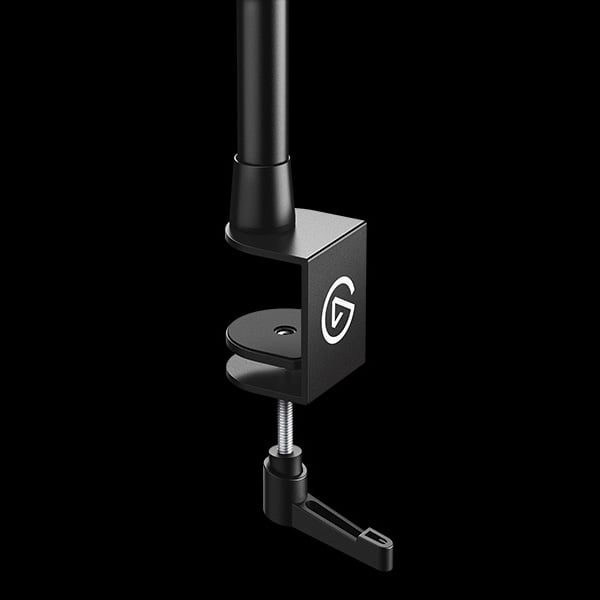 PADDED CLAMP
Expandable up to 2.35 in / 60 mm.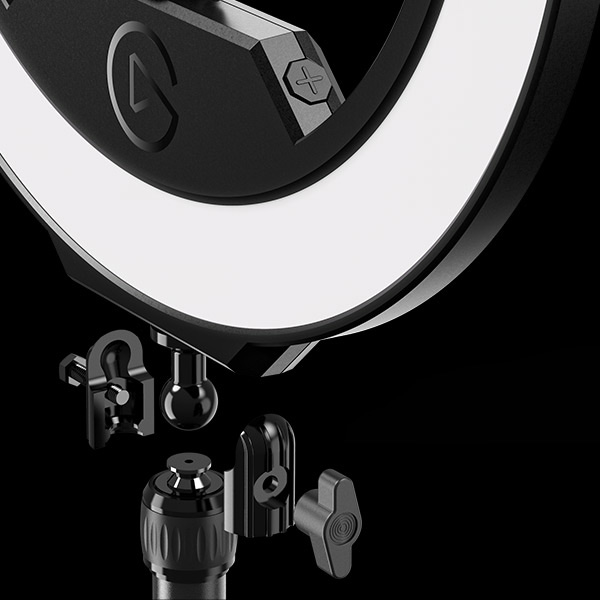 BALL HEAD
Set the perfect beam angle.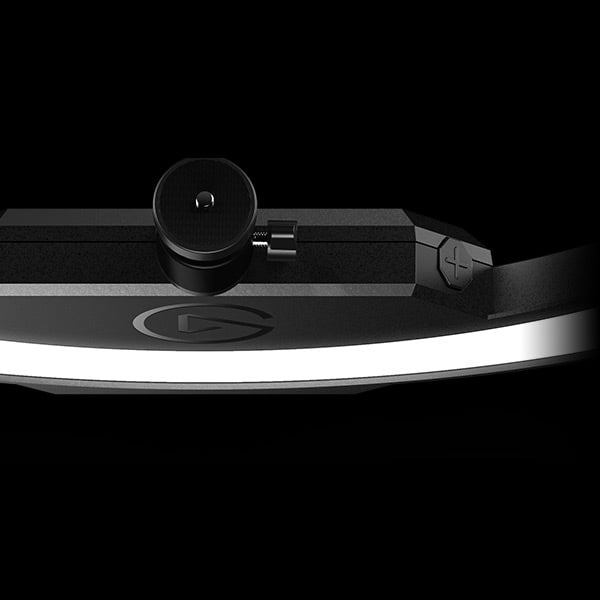 CONTROLS
Tweak color and brightness in increments.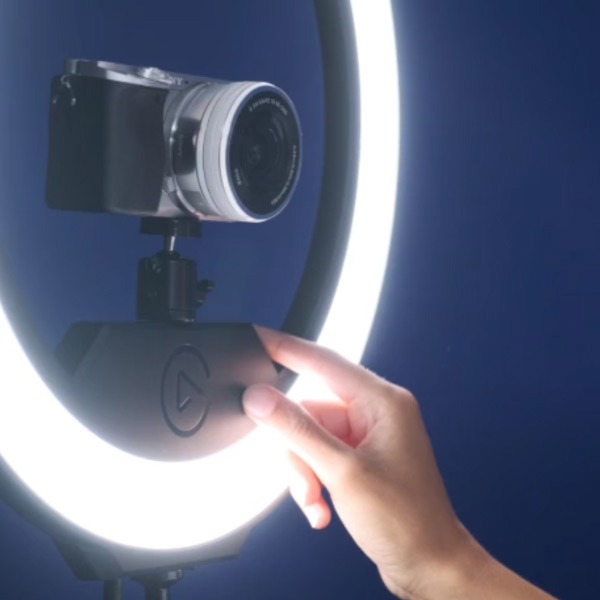 GET UP CLOSE AND PERSONAL
Because sometimes pressing a button is just easier.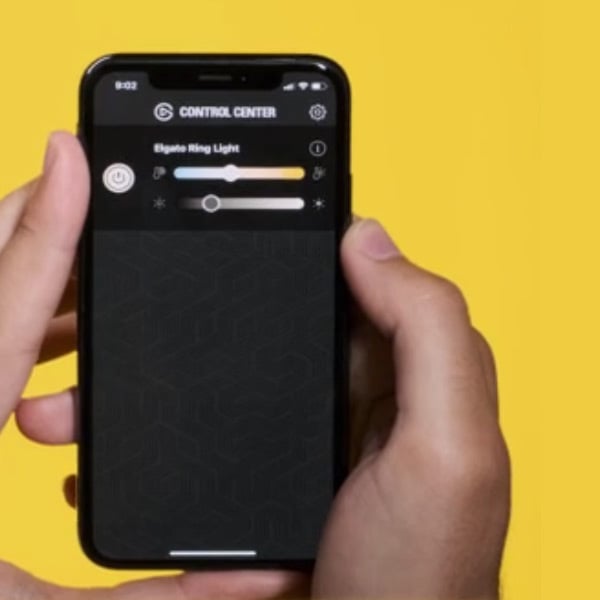 FINE-TUNE ON THE SPOT
Use your iPhone or Android device to control Ring Light from anywhere in your studio.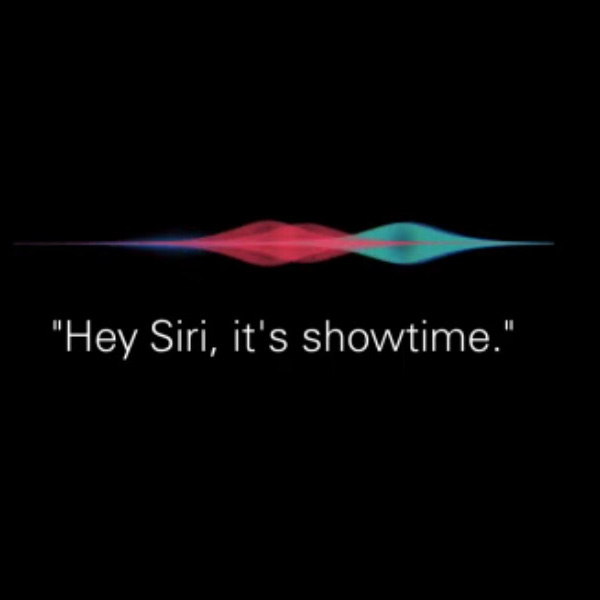 SAY THE MAGIC WORDS
Hands tied? Ask Siri to set the perfect scene. *Requires Stream Deck Mobile for iOS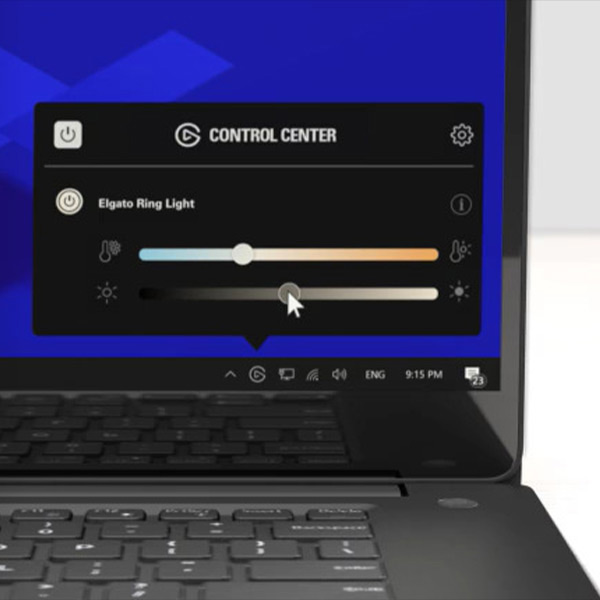 TAKE A SEAT
Tweak levels on screen and get instant visual feedback.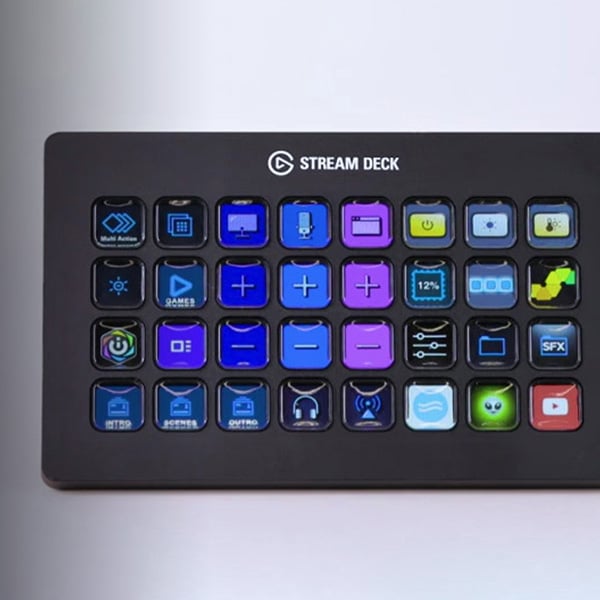 EVOLVE YOUR LIGHTING
Integrate Ring Light into your entire production workflow.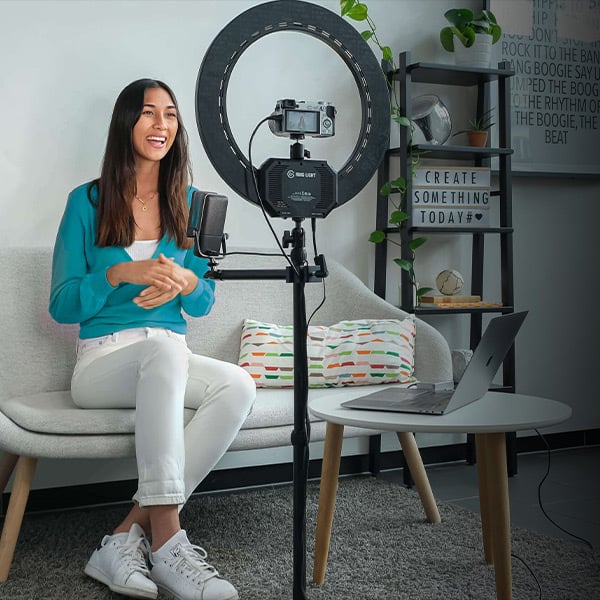 MULTI MOUNT COMPATIBLE
Straight out of the box, Ring Light and Master Mount S are the perfect pair for any occasion. But don't let that stop you from exploring your options. From a freestanding base to a longer pole, the Multi Mount rigging system has you covered.
Requirements
For initial setup: Wi-Fi enabled PC or Mac, iOS or Android device
Specifications
Light:
Brightness: 2500 lumens, adjustable
Color range: 2900 – 7000 K, adjustable
CRI: > 94%
Power consumption: up to 45 W
Connection: 2.4 GHz / 5 GHz, 802.11 a/b/g/n
Supported encryption: WPA2 + AES, WPA + TKIP/AES
Outer diameter: 43.2 cm / 17 in (Inner diameter: 31 cm / 12.2 in)
Weight: 1070 g / 2.36 lbs
Camera Ball Mount:
Telescopic Pole:
Adjustable length: 44 - 74 cm / 17 in - 29 in
Clamp:
Dimensions: 205 x 205 x 18 mm / 8.07 x 8.07 x 0.71 in
Padded and expandable up to 6 cm / 2.35 in
Compatibilty
Windows 10 (64-bit) / macOS 10.14 (or newer)
Android 6.0 (or newer) / iOS 12.1 (or newer)
Elgato Stream Deck
Elgato Multi Mount
In The Box
Ring Light
Master Mount S
Camera Ball Mount
Power Supply
Quick Start Guide